We are going to learn how to install RHEL 8 Operating system in this post. It supports "Appliction Stream" which will allow developer tools and read our previous post to know more about RHEL 8 features.
Minimum System Requirements:
4 GB RAM
20 GB unallocated disk space
64-bit x86 or ARM System
and it will supports below architecture,
AMD or Intel x86 64-bit
64-bit ARM
IBM Power Systems, Little Endian & IBM Z
Keep the RHEL 8 Media or Image file ready to start the installation. Use the below link to download RHEL 8
https://access.redhat.com/downloads/
Boot the system using RHEL 8 media or image file and it will start the installation like below and by using "Tab" select "RedHat Enterprise Linux 8.0.0″and press "Enter" key in keyboard to start the installation.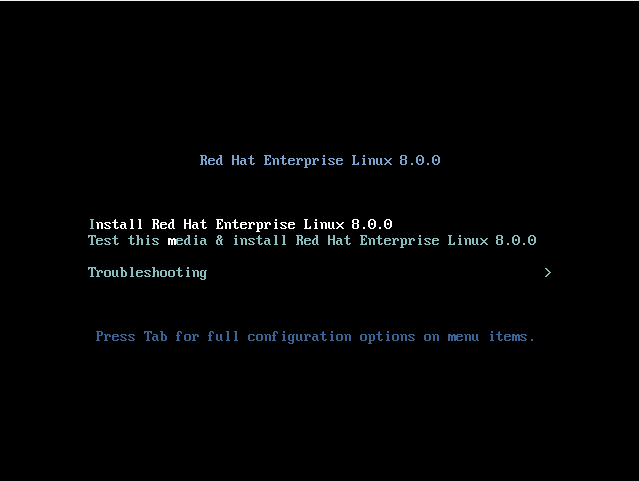 On next screen, you will get a list that is asking you to select the System language and keyboard layout like below. Select your preferred language and click on continue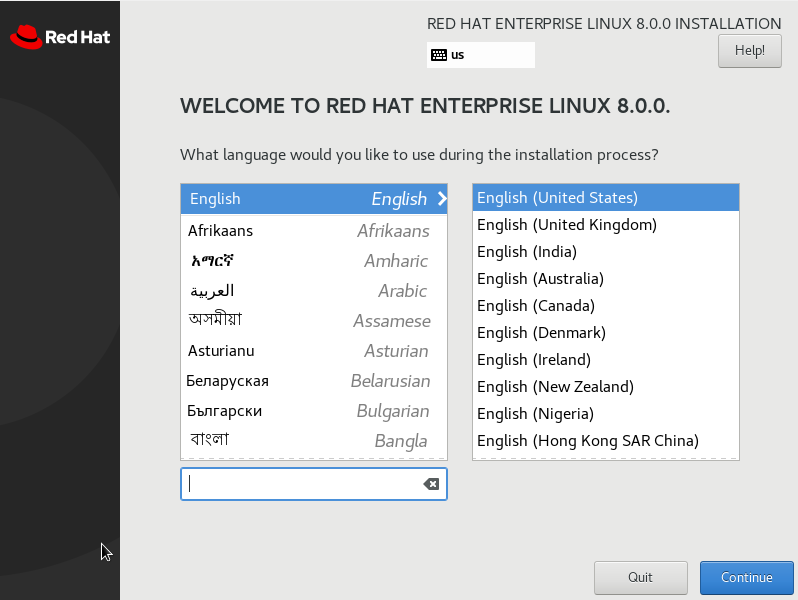 Then next you will get a screen which is the place to provide all information to install the operating system. Click on "Installation Destination" for partitioning.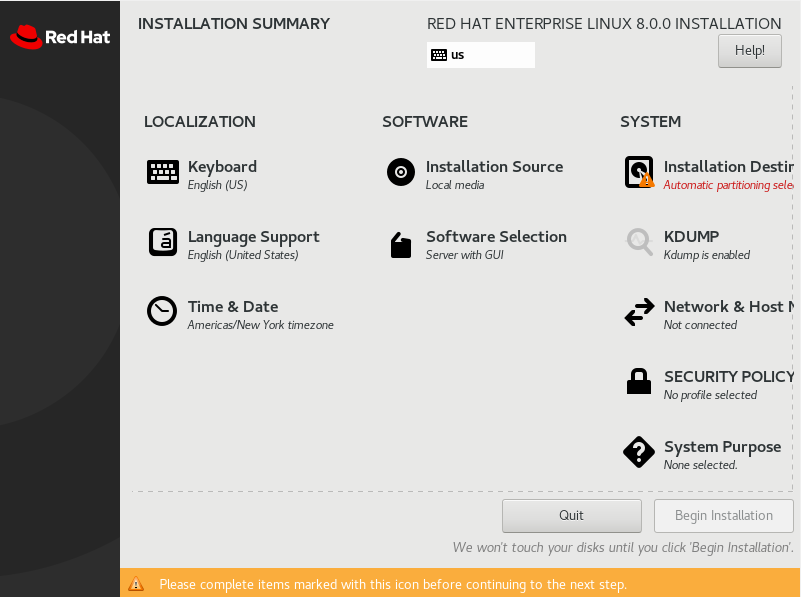 In next screen, select "Automatic" for auto partitioning, which is done by Operating System itself. In this option i will take all the available disk for installation
Select "Custom" to do partitioning by yourself. Here you need to select the required mount points and size concern to that mounts. Default mount points will be /(root), swap, /boot. See the below screenshots of custom partitioning which i done in this installation.
Select the partition type "Standard Partition, LVM, LVM Thin Provisioning" which type you want to create partition. Here i selected LVM type for this installation. LVM is best option where you can extend or reduce the partition size whenever needed.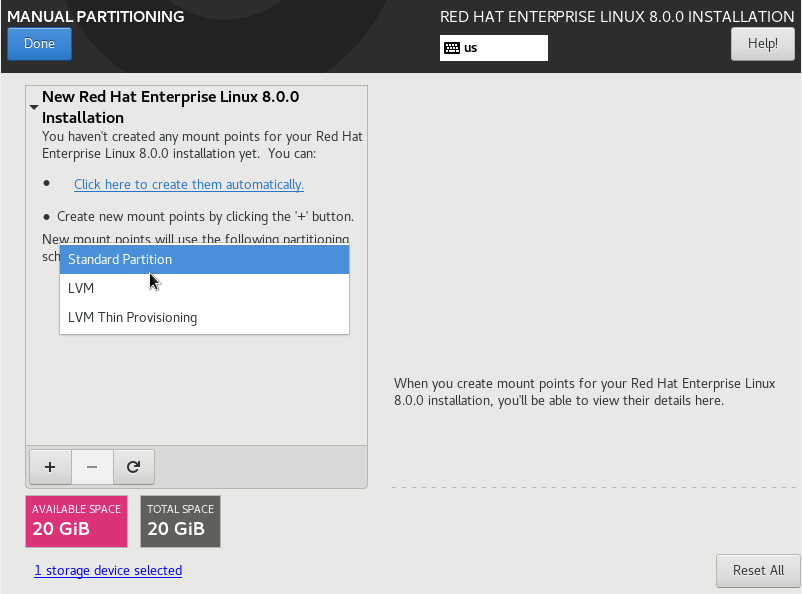 Select Filesystem(partition) and provide size of the filesystem like below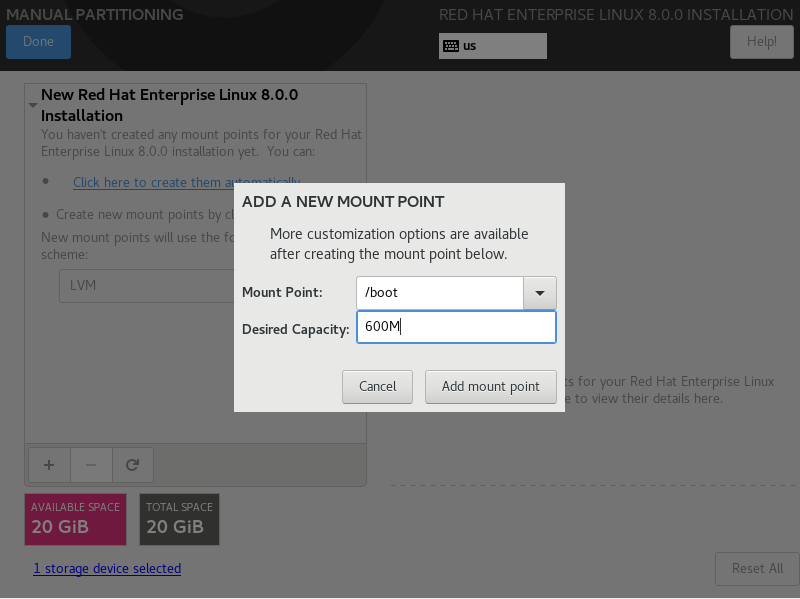 Finally i have created few of the filesystems using available disk space with LVM. Click on done from the top left side of the screen.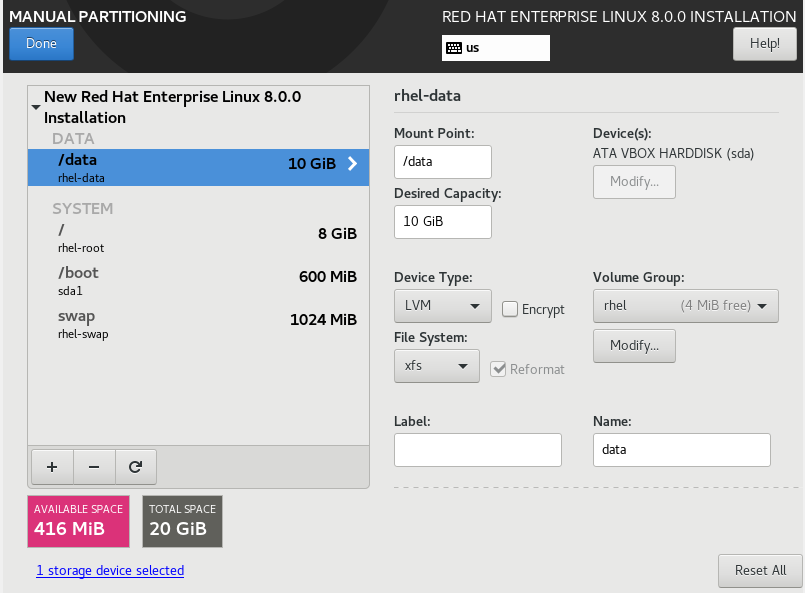 Next screen it will ask for the confirmation to make changes in disk. So, Click on "Accept Changes" to proceed further.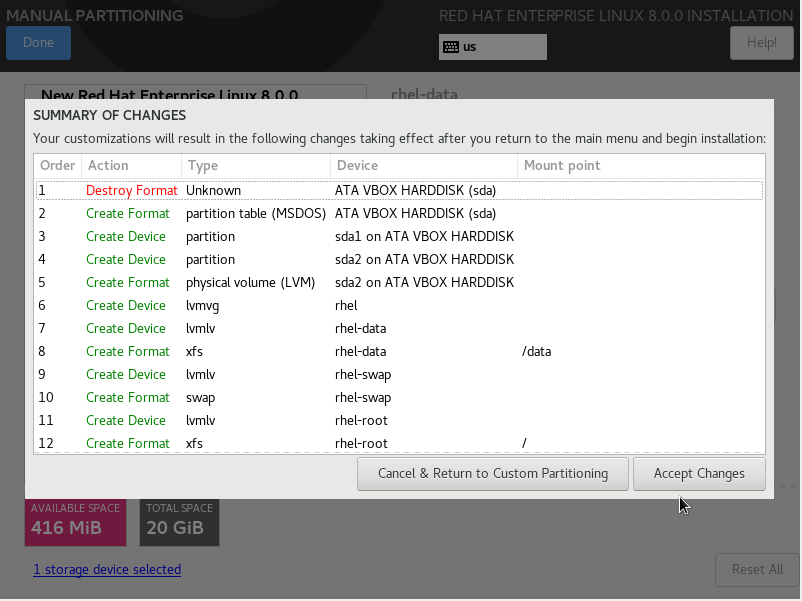 Next you can see a window where you can select the Language, Date and time, Time zone, network settings, Installation source, Installation Destination and Software selection.
Click on "software selection"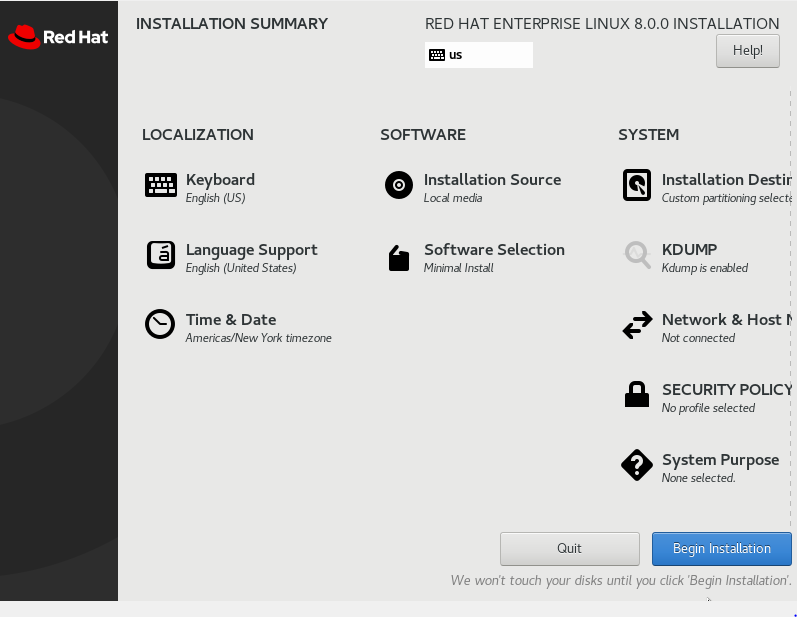 You will find a screen like below. From that you can select the option based on you Configuration, for what you are going to use this server. I used "Minimal Install". Click on Done from the top left side corner of the screen and again click "Begin Installation".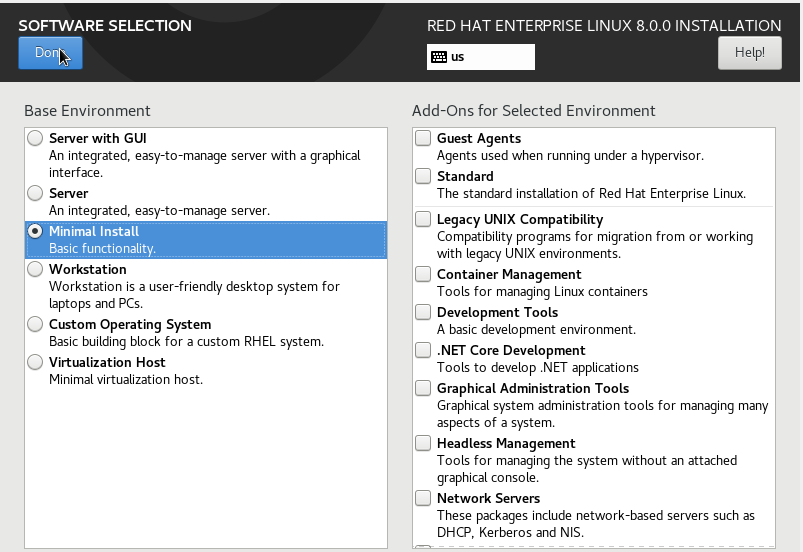 Now it will start the installation and the same time it will show you the option to set password for root user and if you want to create any other user, you can create and click "Done"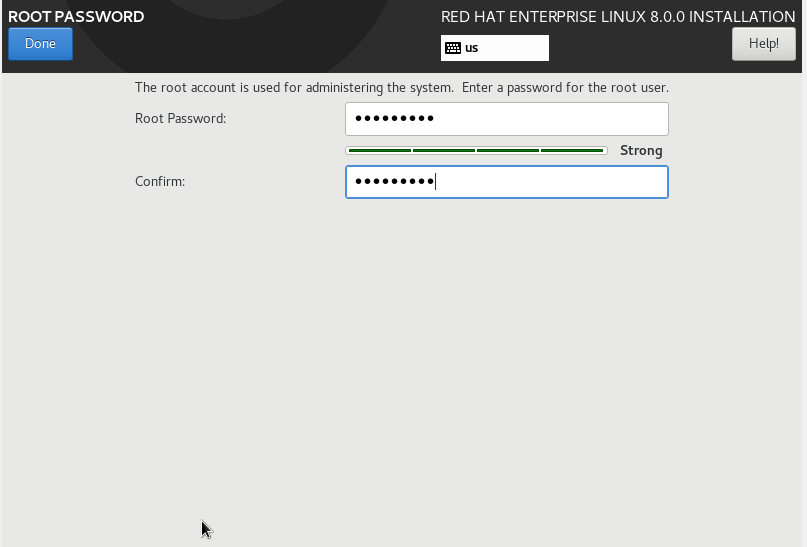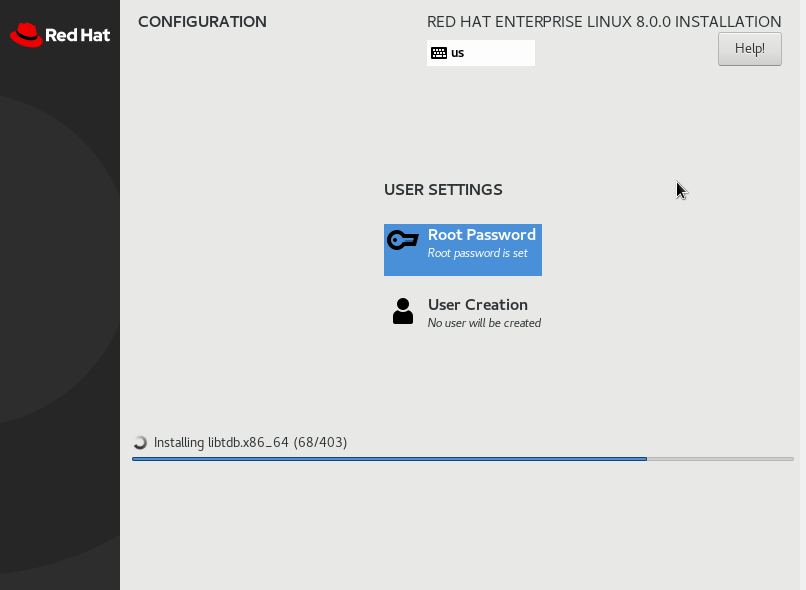 After the Installation click on "Reboot" from the bottom right side corner of the screen and finally system will boot up with new operating system installed and prompt for username and password.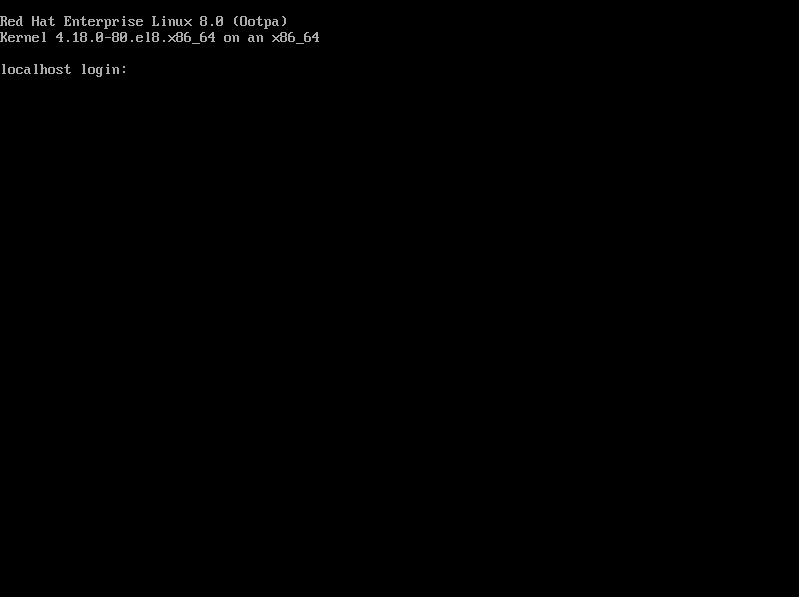 Now your system is ready for production.
Thanks for reading this post.
Reference: RedHat Documentation